"Money can't buy happiness…
but it can buy COWS…
and COWS make MILK…
and MILK makes PUMPKIN SPICE LATTES!"
– BEST Ag

We love cows…and we love ALL THINGS PUMPKIN too! BEST Ag is proud to bring the spirit of fall to the Central Valley! We grow pumpkins and squash locally as well as source specialty varieties from Northern California and the Coast.
Call our office for
Re-sellers
information 559.897.8088….but that's not all!
Coming this fall, visit our
retail
location open to the public: 
See
FARM + TABLE
for full details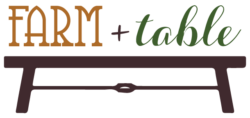 Want to kick back while we
deliver & design
a pumpkin paradise for you? BEST will come to your home or business with our exotic varieties or set up a mobile pop-up pumpkin shop for you and your friends: 
See
PUMPKIN QUEEN of The San Joaquin
for full details





**DID YOU KNOW?? Cows love pumpkins too! According to the University of Nebraska cow/calf specialist, Karla Jenkins, "pumpkin is a good alternative livestock feed."**