BEST Agri-Marketing carries several Direct Fed Micorbials including our own private label blends. DFMs are viable alternatives to traditional antibiotic-based growth promoters. Use a proactive approach in your overall herd health practicies with the benefits of BEST Ag's herd health product line:
Lower incidents of milk fever/mastitis
Higher energy levels
Faster response time for off-feed cows
Lower veterinary costs
Greater milk production
Lower somatic cell counts
Overall healthier herd
The list goes on!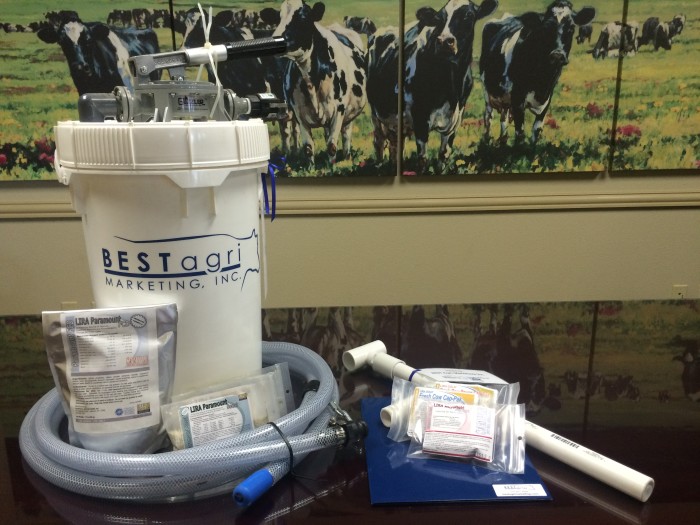 Kauffman's LIRA GOLD DFM Products
MicroGold Fresh Cow Capsules
VTM
PLUS
Pecti-Mos
NiaStart
D-Cal 710
CMPK capsules
Paramount Fresh Cow Drenches
FCD
FCD Alfalfa
Boost
Elite
NeoGold Calf Capsules
Bolster
Pecti-Mos
PLUS
Calf Products
Pecti-Launch CP
Calf Powder
Calf Command
Hydro Gold
BEST Private Label Blends
BEST Cow Caps
BEST Calf Caps
BEST Pecti-Cow Caps
BEST Pecti-Calf Caps
BEST Calcium Caps
BEST Fresh Cow Drench
Español
LIRA MicroGold D-Cal 710 Spanish
LIRA MicroGold NiaStart Spanish
LIRA MicroGold PLUS Spanish
LIRA MicroGold VTM Spanish