Facility
BEST Agri-Marketing designed and built an expansive new office and warehouse facility in May of 2009. Located in Central California, close to Highway 99 in Traver, the complex is a purpose-built, high-tech facility ideally situated to serve our customers' needs.
View our "Watch Us Grow" Slide Show
Among the features of BEST Agri-Marketing, Inc.'s headquarters:
80-foot public scale
USDA storage certification
Warehousing
High-tech security system
Independent Fire Supression for future expansion
BEST Agri-Marketing's sizeable new Central California facility has received USDA approval for storage of Government-owned dry products. The office and warehouse complex is secured with a system that meets and even exceeds USDA requirements.
Our system of cameras, motion detectors and other security devices was implemented with our customers in mind. It is our goal to provide every assurance of safe storage of our customers products.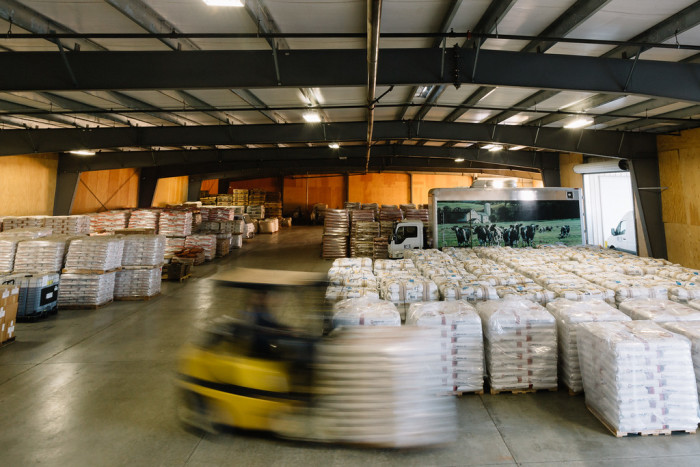 NOW LEASING SPACE FOR COMMERCIAL WAREHOUSING Call (559) 897-8088 for more details.
---
Transportation Fleet
Timeliness is crucial to success in the dairy industry. Transportation is a very important part of that. BEST Agri-Marketing employs a staff with skills and experience to coordinate, oversee and ensure prompt transport and delivery of orders and products.
BEST Agri-Marketing runs a modern, fully computerized trucking firm, with around the clock dispatching. In addition to our fleet of trucks, BEST Agri-Marketing has access to and strong relationships with a number of successful contract carriers.  Each of these carriers has the experience and means to provide reliable service to our customers.